If you're an Empath that feels anxious, insecure, exhausted, guilty, burnt out or afraid (read on)...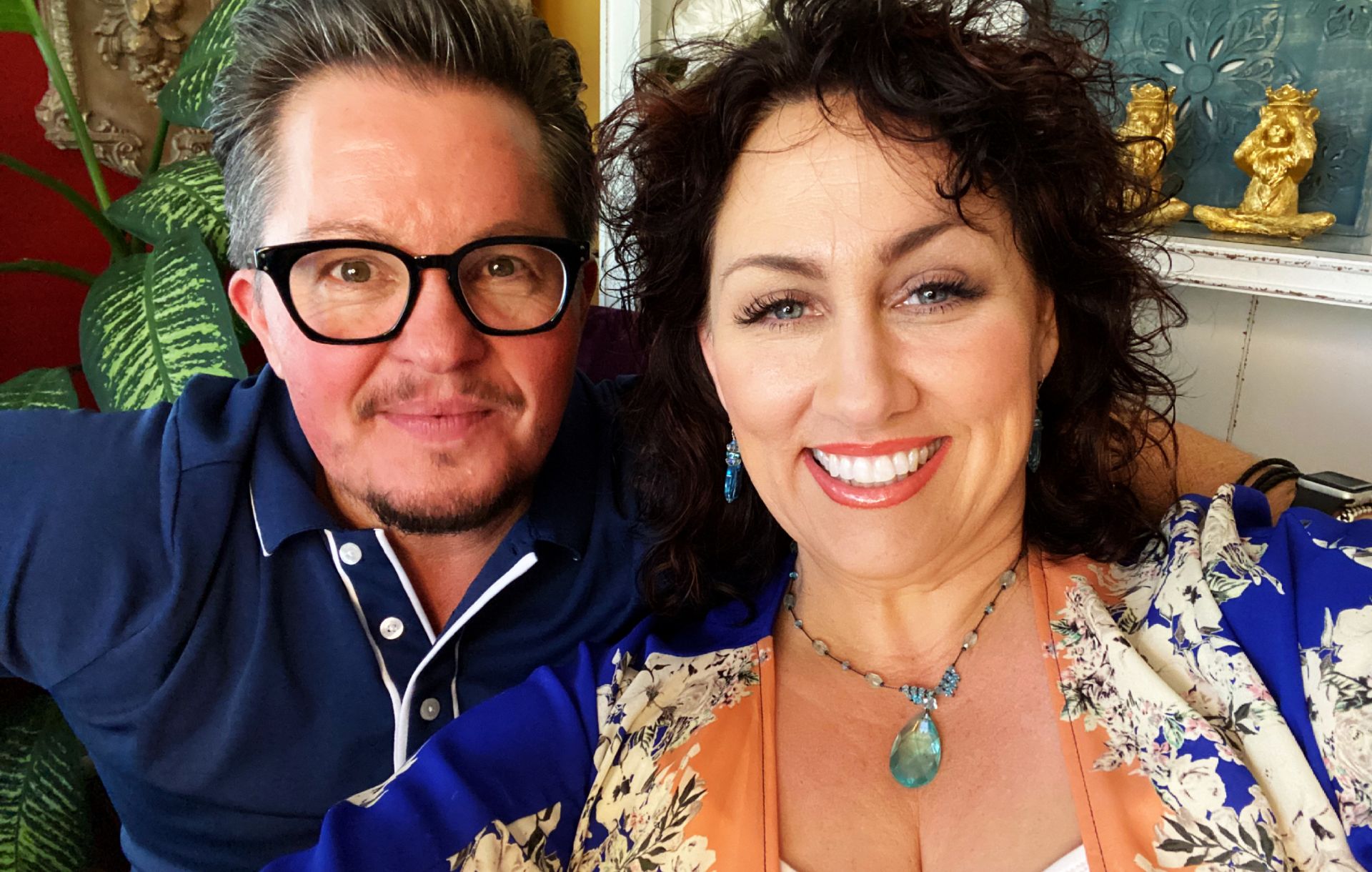 It's not because something's wrong with you.
And it's not a coincidence that...
Empaths often start doubting themselves from a very young age.


Empaths can easily become codependent.


A lot of Empaths find themselves in relationship with narcissists (at home and at work).


Empaths suffer from exhaustion, chronic pain, burnout, and emotional volatility in staggering numbers.


Most Empaths have believed something is "wrong" with them.
You haven't done

anything

wrong.
It's because you're different than almost 80% of the rest of the world.


Family, friends, co-workers, and medical professionals, have taught you how to think in ways that diminish and devalue you.
The very worst part about others teaching you to feel bad about yourself is that you don't even know it's happening.
In short you hide your most authentic self to win some prize that NEVER comes.
You end up telling yourself...
"When I'm not caring for my aging parent, THEN I'll devote time to my self-discovery."

Or maybe it's, "When my kids are all raised, then I'll finally have space and time to focus on me."

You will say YES when you really want to say NO.

You try and try and try, to do it all.

And even with all that trying, it still feels like your "all" just isn't enough.
You've tried therapy.
You've tried medication.
You've tried not caring.
You've taken extreme measures to feel better.

You show up the best you can every single day. And still . . . it feels like you're falling short.

So what do you do to feel better?
You distract. Hide. Paste on the fake face. Over eat. Over drink. Over spend. Over medicate. Over smoke.

You search for that elusive taste or feeling that will make it all go away, but it doesn't work and you end up feeling even emptier and more hollow inside.

Then you resign yourself to a life that feels like crap.
We have great news for you... there's a better way.
Learning how to unwind all the crap that's been dumped into your brain is the single-most important decision you can make for your energy!

No more putting yourself on the fast track to a nervous or mental breakdown.
No more confusion about how to control your emotional life rather than being controlled by it.
It's time to radically reinvent the way you Empath.
Welcome to Empath Rise & Thrive
An Online Coaching & Spiritual Healing Community designed especially for Empaths.
Empath Rise & Thrive helps you-liberate-you! And that means:
Knowing that you can handle anything and everything that comes your way.

Not caring if other people think you're too sensitive or that you "should" be different.

Knowing how to quickly shift from feeling bad into feeling good.

Manifesting your desires using the Law of Attraction for Empaths.

Understanding and expanding your spiritual skills (claircognizance, clairvoyance, clairaudience, clairsentience, channeling, etc)

Loving yourself the way you are.

Going inward for your answers and trusting them.

Knowing you've found your PEOPLE!
It's the community of Empaths that you didn't know existed and can't live without.
Empath Rise & Thrive
#helped me find me | #gives back | #is a godsend | #saved my life | #got me grounded
This program has helped me put myself first and change for the better. I'm able to calm my nervous system, and it feels GREAT!
MORIAH
I love that the two of you taught me the power of manifesting inside of Empath Rise & Thrive. Our new home purchase contradicts ALL the normal home buying trends in the Seattle area. It would not be possible for this process to go more smoothly.
ERIC
Bagwork™ is the limiting belief clearing tool (thank you Tiff & Jack) that has helped me know I'm not bad or wrong or crazy and that I deserve to be treated well.
KIERSTEN
We can only create true peace, when we truly feel RIGHT with ourselves.
"I know this because I lived it."
I (this is Tiff btw) experienced deep depression for 8 very long years. The kind where getting out of bed to use the bathroom felt impossible.
I was on 25+ prescribed psychotropic drugs. I had a drug for every emotion, and they just left me feeling even more numb and hollow.


I have experienced poverty so deep that I had to melt snow to flush my toilet because the water had been turned off.

And "ketchup tarts" were dinner for my 2 little kids because that's all we had.


It was a long dark road.

I kept hoping for a magic pill to make everything feel ok. I never found it, but boy did I believe there had to be one.


There wasn't.

"There was no magic bullet because I didn't actually need one."
You don't need one either.

It wasn't until I ran across Dr. Elaine Aron PhD (Psychologist & HSP Research Scientist) on YouTube and then watched the documentary, called "Sensitive the Untold Story," and everything began to fall into place.

I accepted the hard cold truth that no pill was ever going to FIX this. It was a bitter pill to swallow, but swallow I did.

This was critical to me embracing my own spiritual skills of being a psychic/medium, hand's on healer, and gifted channel... and then starting my coaching and spiritual healing company, with my "now" husband, Jack.

Over the last 14 years, Jack and I have expanded our coaching and healing practice to the level of success that less than 6% of life coaches ever achieve.

While we've been highly successful in our private coaching practice, we could see that there was still a deep need that wasn't being filled for Empaths around the world.

So that's what we did!

We realized that Empaths needed more.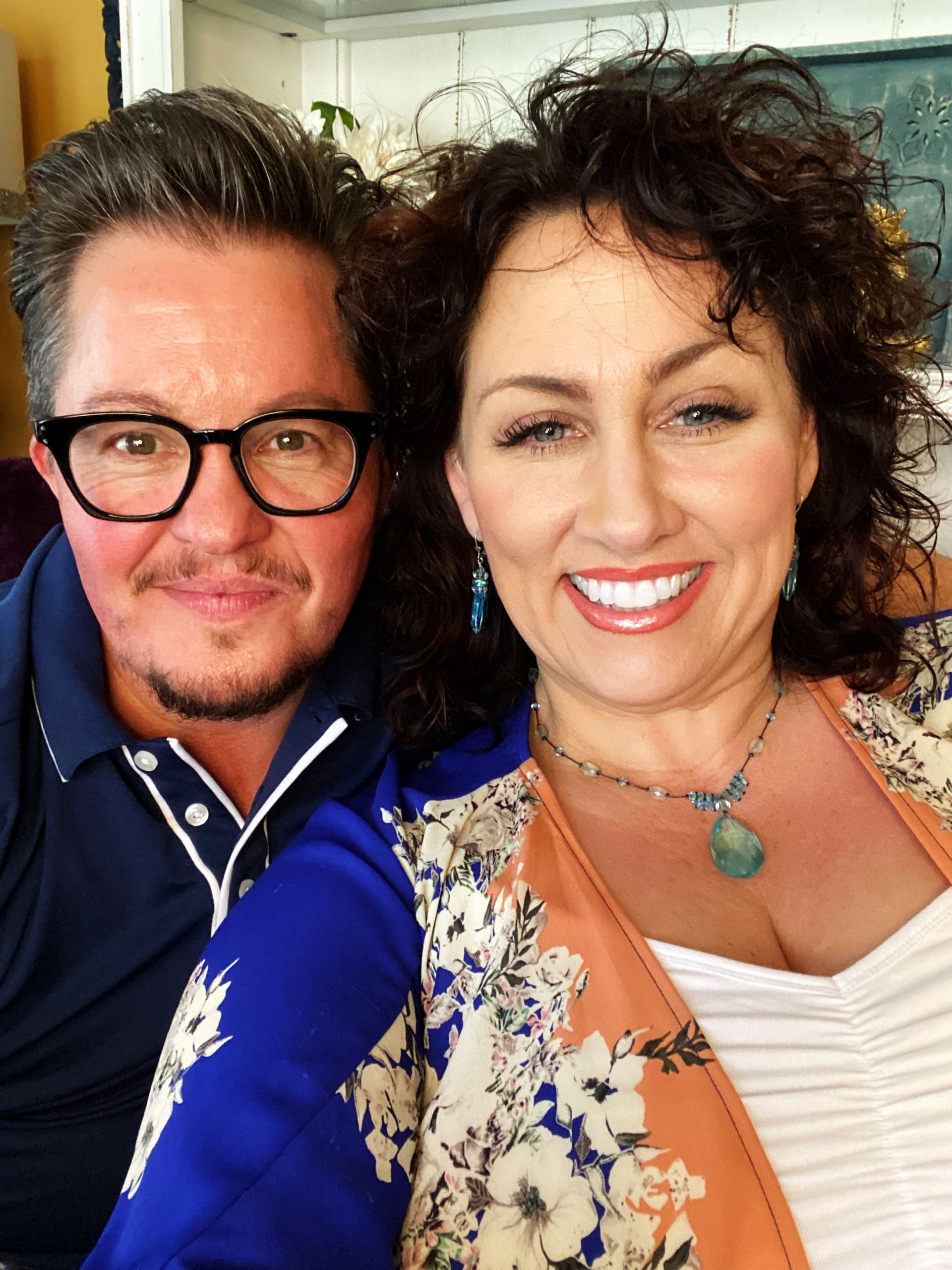 Empaths needed a proven way to restore their energy and empower their minds.
This is what we want for you. You deserve to change your life.
To end overwhelm and achieve your goals while being confident that the confusion is NEVER coming back.


It's time for you to breakthrough to levels of well-being, self-love, self-acceptance, and the peace you had always imagined was only possible for others.


This is the beginning of a whole new chapter, starring you living your best life.
Let's do this.
Every Empath coming to us thought that they were different. They thought they were crazy and that something was wrong with them. That they were alone.
What our members say . . .
Thanks Tiff & Jack and thanks everyone. I relate to you and don't feel like I'm alone in this anymore.
xoxoxo
KELLIE | Australia
I sleep so much better that I no longer need my sleeping aid. My mornings start positively rather than with turmoil and frustration. My days are calmer. And my pain pills have been cut in half.
SHARON | Canada
Now I am grateful to be an Empath. I am grateful to be able to learn everything about myself. I am grateful to have my Empath family here for support as I am on my learning journey.
HELENE | Canada

Introducing Empath Rise & Thrive
An online Empath School & Community where you can learn how to create true, authentic peace in your own heart and mind .
I love the P.E.A.C.E. Technique™ it's a great way to start the day. The few minutes I spend on it in the morning help me ground myself, calm the manic morning overwhelm, and focus on manifesting my best day. Such a contrast to me before, the mornings were a nightmare of overwhelm and a day of confusion and apathy. I can't believe the change. I'm so thankful for Tiff & Jack's teachings.
~June
The world is always coming at you with new challenges.
But now you have somewhere to go. Anytime. Anywhere. And a loving community that has your back.
You're always going to be a world where 80% of the people are different than you.

You're going to need support and encouragement as you create your best life.

Having a guide makes everything better.

Because you're here to have, be, or do, whatever your heart desires.

The good has always been here for you, now you can actually enjoy it.
Empath Rise & Thrive
A community that helps you grow, and supports you in a t
ransformation that will blow your mind.
After being introduced to the idea of a narcissist and what they do to empaths (because of Empath School), I started setting boundaries. They may not like it too much but I feel much better. I wonder what will happen when more and more empaths become empowered in the world. All the narcissists will go crazy. Haha!
~Moriah
Empath Rise & Thrive Deets:
Becoming the newest member of EMPATH RISE & THRIVE means you'll have certainty and structure in your life. You'll be surrounded by people that "get" you. And you'll have your own Spiritual Intuitive Mentor AND Master Mindset Coach supporting your transformation.
Empath Training & Courses
You'll have full access to every course, helping you to help you live the "Empath Advantage Lifestyle," learn to manifest your intentions faster, hypnosis (aka guided meditation) library, Mama Tiff's natural remedy recipe collection, and MANY more.
The Empath Mindset Fix
Use Tiff & Jack's simple and life-changing limiting-belief clearing process called Bagwork™ to deprogram the painful beliefs and limitations you currently carry. And with this ability to clear the clutter out of your mind, you can create ANY change you want in your life.
Expert Guidance
Get coaching and support when and where you need it with the 24/7 "Ask Mama Tiff and have her answer your questions live each week (replays are always available), And Join Jack live weekly to give that mindset a power-start every Monday morning, and to be coached on Bagwork.
Advanced Member's Private Community
24/7 access to a private FB student community. This is your Empath home where you'll be wrapped up and encouraged along your path of expansion. There's daily sharing prompts to keep you motivated and moving in the direction of living your best life NOW.
Expand & Use Your Spiritual Skills
Lady Gaga had it right. You were born this way! You were born with natural spiritual skills but that doesn't mean you automatically know how to use and trust them. Within Empath Rise & Thrive you'll become more sure and comfortable accessing and using your spiritual skills on yourself and others.
Lifelong Learning Classes
Take advantage of the many extracurricular activities each month. These classes are fun! (Because you gotta have FUN!) They include: art, tarot card reading, sex, meditation, yoga, knitting, book club, jewelry making, and MORE.
You're gonna love it here.
Your Satisfaction is our
Guarantee
If within 30 days you wouldn't jump into shark 🦈 infested waters in order to stay a member of Empath Rise & Thrive we'll give you every penny back. We have a "love-it-or-leave-it" guarantee.
The most amazing part? that's worth $3,564 of value, but you get it for only $125.00

$97.00

a month.


Yep, you heard us right.



So, if we were you, we'd freaking click that button right this second. 😘
What's it like to be a member of
Empath Rise & Thrive?
Day 1 in Empath Rise & Thrive you'll feel like you've found your new home. And your group Mentor will be looking for you.
There's no place quite like being with other Empath's that truly understand you. And that's what Empath Rise & Thrive is all about. Plus you'll meet your Empath Mentor that will be checking in with you weekly as a guide to make sure you can find your way around easily.
After 7 days in Empath Rise & Thrive you'll FEEL measurably BETTER.
We're serious. Once you enroll and jump into the #GROW30 Challenge and have completed your first 7 days you'll notice that you can handle being around other people and going into stores MUCH better.
After 30 days in Empath Rise & Thrive you'll know that being an Empath is a GIFT.
So many times we hear our newest members talk about how they feel that being an Empath is a curse and wish they didn't have to deal with the massive energy swings and taking on other people's energy. Give us 30 days with you and that will change! You'll love the fact you're an Empath and feel confident that you can handle whatever comes your way because you're surrounded by an entire network of people that are united in solidarity WITH you.
After 60 days in Empath Rise & Thrive you'll realize it's been a while since you've felt like you just "can't handle life," anymore.
What a freaking relief it is when you can stand on your own two feet, keep your energy clear, and know for a fact that whatever other people say or do, you've got this and know exactly how to handle yourself anywhere, anytime.
After 3 months in Empath Rise & Thrive, you'll see the world with new eyes.
You'll be living your best Empath life. You'll b
etter understand your sensitivity and be able to show up at home and at work from a place of CHOICE and feeling empowered. Your
relationships
will feel better because you're more solid with yourself. You'll set boundaries, prioritize self-care, and use
your
intuition to make decisions quickly and
effectively
.
And after that? Not even the sky is the limit. And the thing you can know for sure is that Empath Rise & Thrive will be there to help you get wherever you want to go.
Knowing how to get rid of the limiting beliefs that have been tying me down has played a huge part in getting me to the point where my dream houses (yes that's plural, my farmhouse AND my art studio/home in Porto) are now a reality... and helps me manifest the tomorrow I want. Thank you Tiff & Jack and Empath School!
Kelly
Are you tempted to join but worried about how you'll find the time to work through all the amazing resources?
We see your overwhelm.
Listen, we know that you have a lot on your plate already. But here's what we can promise you:
The reason you're overwhelmed isn't only because of your porous energy field as an Empath.
It's also your thoughts (which directly affect your nervous system).
When you don't know how to say "no" (which is super common for Empaths), and you take on things that you don't want to do but think you "should" be doing (out of guilt and obligation), know what happens?
You feel exhausted and burnt out.
Empath Rise & Thrive is the answer to that problem.
Not only do you learn how to naturally shield your energy from the outside you'll also have a secret weapon making it a hundred times easier to have your own back.
And your nervous system will thank you every single day!
Here's to you having plenty of energy and time to do the things you want to do.
Friend, we've watched this happen over-and-over-again for our Empaths, now it's your turn.
Let's do this!
You will learn so much, I promise this course will change your life!!! ❤️❤️❤️
Your well-being begins in 3 easy steps...
1) ENROLL
Trust your intuitive nudge saying, "I want this, this is for me!" And just do it. What have you got to lose?! We've made it super easy to say YES to yourself with our 30 day unconditional money -back guarantee! Seriously, in 30 days if you wouldn't jump into shark🦈 infested waters to continue as a student in Empath School, we'll return every penny you paid. We know this works! That why we have a "love-it-or-leave-it" guarantee.
2) BEGIN #GROW30
The #GROW30 Challenge is our secret sauce to help you immediately experience more calm. Life doesn't stop and that's why we're serious about helping you feel much better, quickly! #GROW30 includes the fastest & easiest way to ground, shield, and manifest your daily intentions (in no more than 5 mins/day). And infuse your nervous system with DEEP well-being, daily, Serious!
3) MEET YOUR MENTOR
Empath Rise & Thrive is robust and has every single thing you need for success. And to make it freaking easy for you, you'll be assigned your very own Empath Mentor when you join. Your Mentor will point you in the right direction as you're getting used to all the new. They have been vetted, successfully completed the full Empath Training Library, and is actively involved inside Empath School.
Today is the

day to say "yes," to you.
Tiffany Walker
FOUNDER | pnlp ccht
Empath School Co-Founder; Psychic/Medium; Spiritual Healer; Coach; Teacher
Jack Walker
founder | PNLP CCHt
Empath School Founder/CEO; Master Mindset Coach; Clinical Hypnotherapist
Victoria Rose
Pet Healer; Certified CORE Life Coach; Empath School Enrollment Specialist; Empath Basics Moon Ceremony Guide; Group & Community Manager
Boyce Bleak
Team Empath Digital Operation's Manager; Product Line Manager
Alex Knapton
Team Empath Operation's Manager; Executive Assistant
Trei Herd
Empath Lab Concierge Team Coordinator; Empath Mentor Team Coordinator
Balynda Salee
Original ERT Founding Member; Community Engagement Manager
Luann Andrews
Honorary ERT Founding Member; Community Engagement Manager
Kelly Verstraete
Empath School Art Instructor; Community Engagement Manager; Community Creative Engagement Specialist
Helene Gardner
Original ERT Founding Member; Community Engagement Manager
Megan Bennett
Empath School Tarot Card Reading Instructor
SAVE 25% NOW
Join for $97/month!
This Enrollment SPECIAL into Empath Rise & Thrive closes end of day July 31st.
➤MONEY BACK GUARANTEE