 4 Day empath lab ➤ it's free!
Are you an Empath that's ready to take control of your emotional life at work?
Join Tiff & Jack for the Unstoppable Empath Lab July 20-24, 2022, it's free and will help you radically reinvent the way you "Empath."
➤ Privacy Policy: We hate SPAM and promise to keep your email address safe!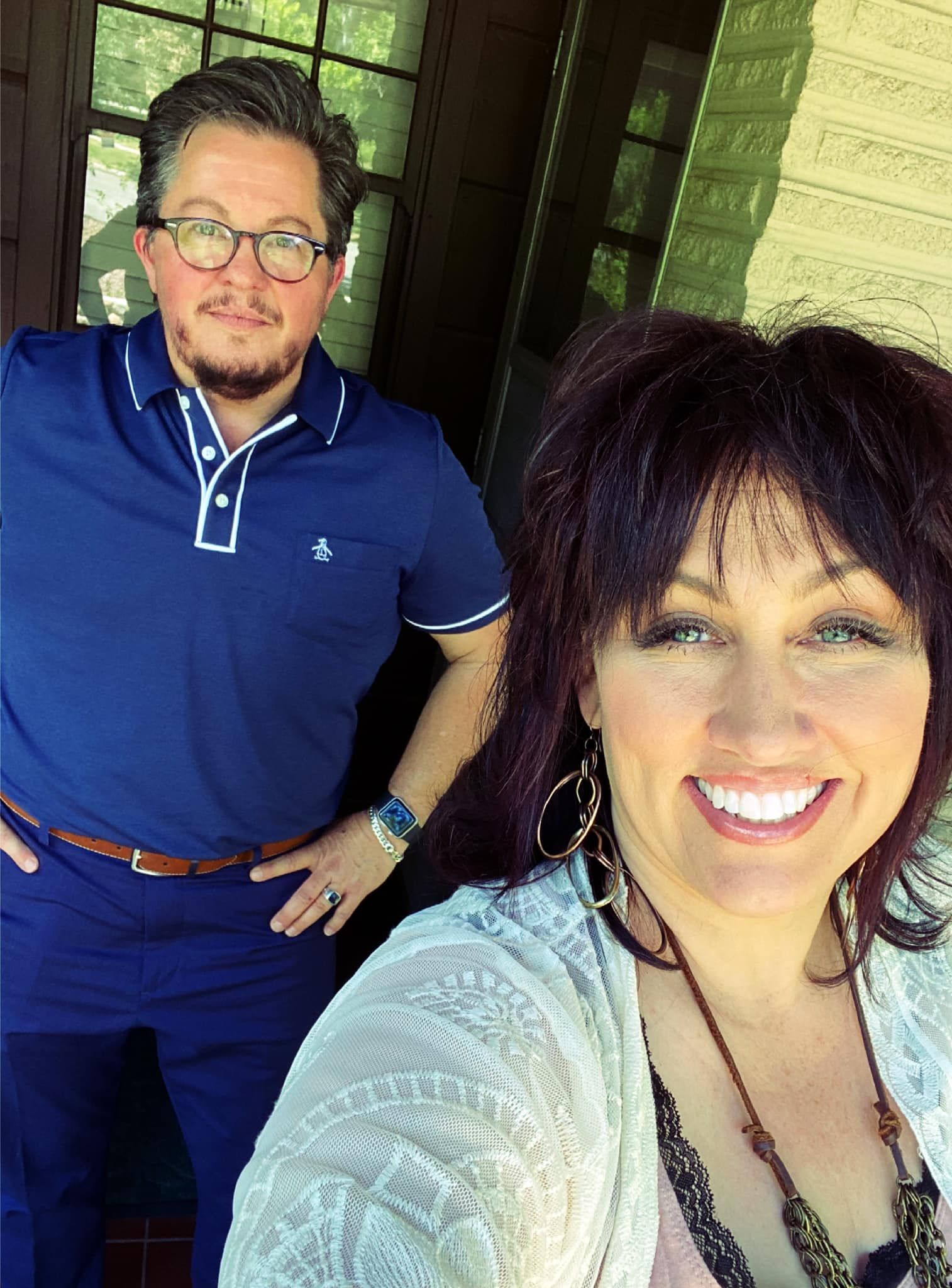 The Unstoppable Empath Lab is free and it's the answer you've been looking for.

Will you join us?

Starts ➤ July 20, 2022

Replays will be available if you're working and can't make it to the livestream.
You're carrying a heavy load and
need support (and you need it NOW).
Join us for our FREE Unstoppable Empath Lab, beginning, July 20, 2022.

You've got this.

We're Tiff & Jack and we've got your back.
➤ Privacy Policy: We hate SPAM and promise to keep your email address safe!
Here's what you'll learn and experience in this hand's on Empath Lab:
DAY 1
Empath Daily Basics

July 20 at 5:30pm MDT
*Replays will be available.
Self-sabotaging Thoughts

Self-sabotaging Behaviors

Your Dream Empath Life starts HERE
DAY 2
More Peace & Calm

July 21 at 5:30pm MDT
*Replays will be available.
Fast Path to Mental and Physical Wellness
Better Self-Esteem and Stress Relief
Pleasure (Never Felt so Good)

DAY 3
Your IGS
(Intuitive Guidance System)
July 22 at 5:30pm MDT
*Replays will be available.
"Was I born this way?"
Recognize Your IGS (Intuitive Guidance System)
Activate!
DAY 4
VIP Law of Attraction Training

July 23 at 12:00pm MDT

This is a VIP Special day where we jump in an actionable preview of our "Law of Attraction for Empaths," only found within our Empath Rise & Thrive Membership within Empath School.
Privacy Policy ➤ We hate SPAM and promise to keep your email address safe!
Frequently asked questions
What if I can't attend the lab classes, live?
We'll have a replay page set up that you can watch at your convenience.
What is the Unstoppable Empath Lab?
Real-time learning, coaching, connection, and engagement with Tiff & Jack as you learn the most important ins-and-outs of being an Empath and gaining more emotional control. It's a massive reboot-and-restore for your precious nervous system.
When does it start and what time will it be held?
Wednesday, July 20, 2022 at 5:30pm MDT | Please note: There will be replays available for all classes.

Timezone helper ➤ 5:30pm MDT = 4:30pm PDT; 6:30pm CDT; 7:30pm EDT; 12:30am (next day) London; 9:30am AEDT/Sydney Australia
The lab will be held via Zoom, therefore you must register to get the Zoom link.
Click the "REGISTER NOW" button and you'll receive an email with all of the instructions you'll need.
What if I can't attend LIVE?
No worries, you'll have access to every replay for a week following the lab.
How do I invite my Empath friends?
Privacy Policy ➤ We hate SPAM and promise to keep your email address safe!
Presented by
Tiff & Jack
MAMA TIFF | PNLP, CCHt
Tiffany Walker is a natural-born Psychic/Medium, Channel, and Spiritual Healer, Teacher, Coach, Mother of 6 and uses her Spiritual Skills to help Empaths know their life purpose, clarify their life path, open financial abundance, and place protections in place to stop/block "haters" in their tracks.

She's a Certified NLP Practitioner; Certified CORE Success Coach; Clinical Hypnotherapist and TIME Techniques Practitioner.

She's the Founder of Thought Tracks Coaching & Healing Inc, and Head Mistress of Empath School.
JACK WALKER | PNLP, CCHt
Jack is the Founder and CEO of Empath School. He's a Master Mindset Coach, Clinical Hypnotherapist for Empaths, and a Motivational Speaker. He helps clients/Empaths break through the limiting beliefs that are holding them back.

Together Tiff & Jack (while being wildly happily married) run Empath School and host the Empath School Podcast, Unstoppable Empath LIVE Show, and the Unstoppable Empath Lab.
Privacy Policy ➤ We hate SPAM and promise to keep your email address safe!