reinvention with Tiff & Jack
Have you ever wanted to have a whole new life?
Not just little incremental changes, but to create an entirely new version of you? Tiff & Jack have done it before, are doing it now, and invite you to do it right along side them.
Reinvention with Tiff & Jack
Hello, friend.

Are you ready?

Jack & I have been through massive personal reinventions over the past 15 years since we came together, but nothing like the reinventing we're doing right now at this moment!

Believe me, we know what it takes to do this.

Coming together as a "same-sex" couple, leaving our religion that we were born into, starting our business based on Bagwork™, going from "The Real Woman Revolution" to Tiff & Suzi and then becoming Tiff & Jack with Jack transitioning from Suzi to his true self, leading the Empath Rising worldwide movement, founding and running Empath School, and currently building our Coach/Healer Certification Program so other people can use Bagwork and my Spiritual Healing techniques to work with clients on their own. We get it!!

It's been an effing RIDE of epic proportions and there's no slowing down or turning back.


And that brings me to YOU.

Do you feel like you're ready for the next version of you?

Is there a version inside of you that needs to come out? Can you feel it?


We want to share our process with you and teach you how to do it.

For the next three months—August, September, and October—we're doing a private reinvention experience, where we'll teaching you privately and directly.


We'll be teaching and coaching on a topic we've only done with ourselves, where we have and continue to let go of who we were in order to become who we most want to be.


We've manufactured wild financial success for ourselves. Literally.

But it doesn't have to be about money or making more of it. (Although it can be.) It can be about reinventing your personal life, your relationships, your business, or your self image.


We know how to reinvent all of it, personally and professionally.

We know the process that works. Every time. This work is not easy. But it's the most powerful thing you'll ever do.


For the first time ever, we're inviting others to join us. Will you be there?


First we're gonna burn down what isn't working. Then we'll rebuild it even bigger and better. This is critical. There's no "settling" here. This isn't about simply improving what you're already doing.

This is about reinvention! You're going to reinvent YOU. Why? Because you want more than slight improvements. This is you living the "top shelf" version of yourself.


We don't want to improve your income by 10% but rather by 10X. We don't want to make you a bit better, we want to make you your best. Jack and I have made our lives, and the way we look almost unrecognizable (definitely unrecognizable in Jack's case 😘).

And we did this in a deliberate way and have mapped out the actionable step-by-step process. And are now opening our doors for the first time to share them with YOU.


This reinvention is a massive reset. A restart. A begin-again.


If what you're doing isn't working at the level you want, this reinvention is for you.

We'll meet once a week for 12 weeks for a 60 min Zoom call with both Jack and myself, where I teach you the steps at the beginning of each call, and then we'll coach you like crazy to make it happen. No holding back.


We will push you and expect a lot from you.


You'll hear about our own struggles and growth as well. We will meet once a week and work. And I mean really work. No passengers.


This class isn't for the dabblers. It's for the action-takers who are seriously ready to reinvent what's possible for their lives.

Jack and I are examples that it's possible. You'll get the inside scoop and all of our secrets.


Don't live a life of regret. Don't live a rinse-and-repeat life that you already know how to live. Reinvent yourself.

Reinvent your life. We will be right there alongside you, step-for-step. We'll share it all.


Yes or no? Decide right now without giving yourself time to think yourself out of it. Click the button on this page. (If there's no button on the sales page we are already sold out.)


Let's roll! I mean it. Let's do THIS!


Join us on this epic adventure and never be the same again.

Love,

Mama Tiff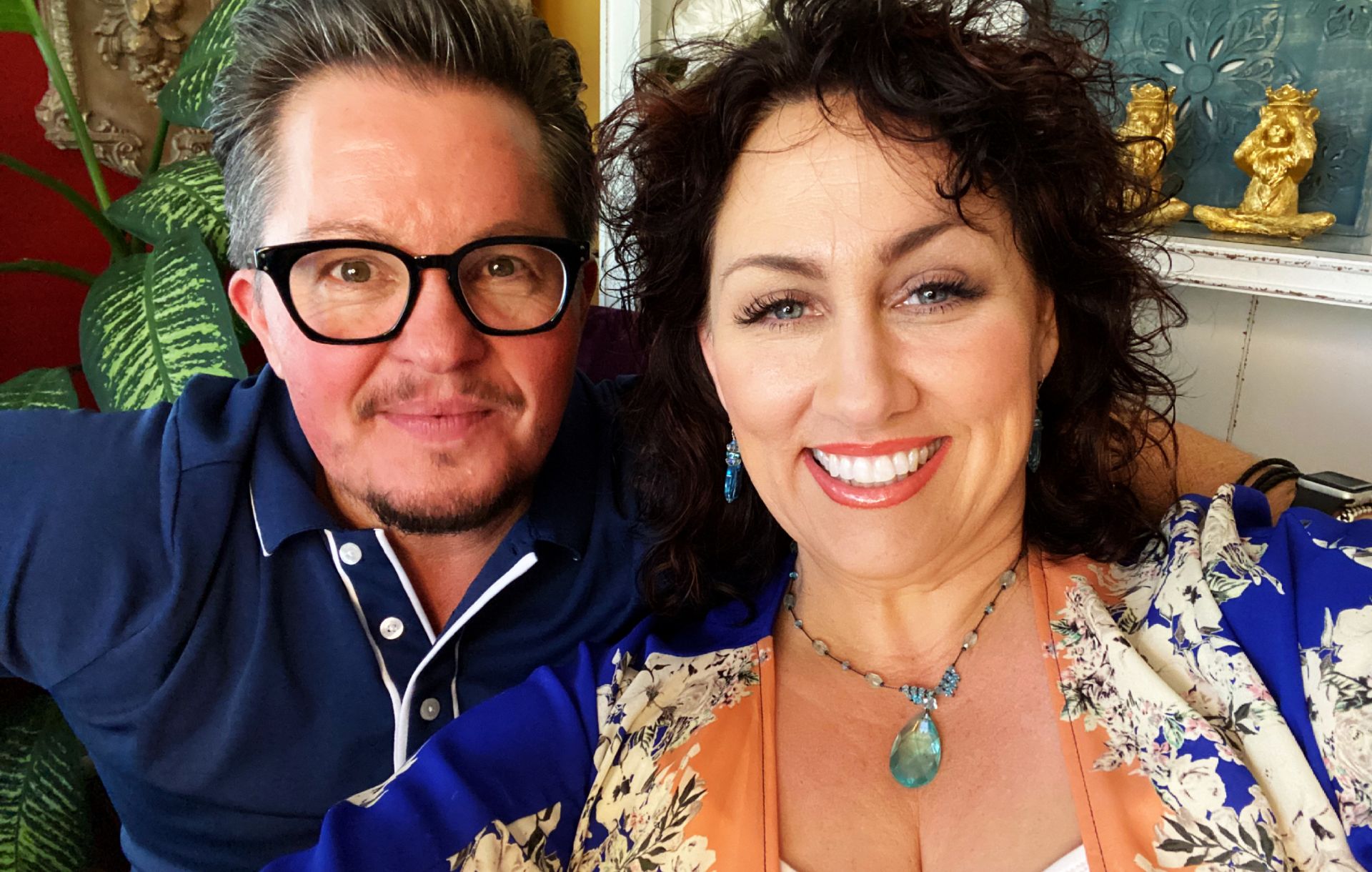 P.S. More Info . . .
Cost is $2300, no refunds.
This is a 12 week course.
Classes start Monday, August 8th and will go through beginning of October.
Classes will be held at 6:00 - 7:00pm Mountain time.
Calls will be recorded and replays will be available.
Homework is REQUIRED.
Anyone can join, but we recommend that you have experience with Bagwork™, this is NOT a beginner class, this is an advanced, life changing experience.
Guaranteed Security using one of the most advanced encrypted systems on the market.
The information in this page is being processed and encrypted securely using industry-leading encryption and fraud prevention tools.