Empath Basics Membership
Where Empaths come to beat burnout.
*FLASH SALE limited time only... will go back to regular price of $9.97/month.
Let's refill your cup.
Empath Basics Membership includes:
Private Empath School Community
Empaths and Facebook... not great friends. We built Empath School to give you a safe place to learn, grow and connect with other like-minded empaths (that isn't on Facebook).
Psychic Reading with Mama Tiff
Yep that's right! Come and get your burning questions answered each month by a gifted Channel, Psychic/Medium... Mama Tiff herself.
LIVE Stream with
Tiff & Jack
Two LIVE calls with Tiff & Jack each month to get empath support and coaching as you embrace new possibilities for yourself as an empath. Oh an let's not forget the fun and laughter that happens on these calls. ;)
New & Full Moon Ceremonies
You as an Empath are a manifesting genie, but if you don't know how to tap your spiritual manifesting skills, the new and full moon ceremonies held each and every month will help you build your practice.
Trust your gut and allow your body's wisdom to guide you.
Note from Mama Tiff: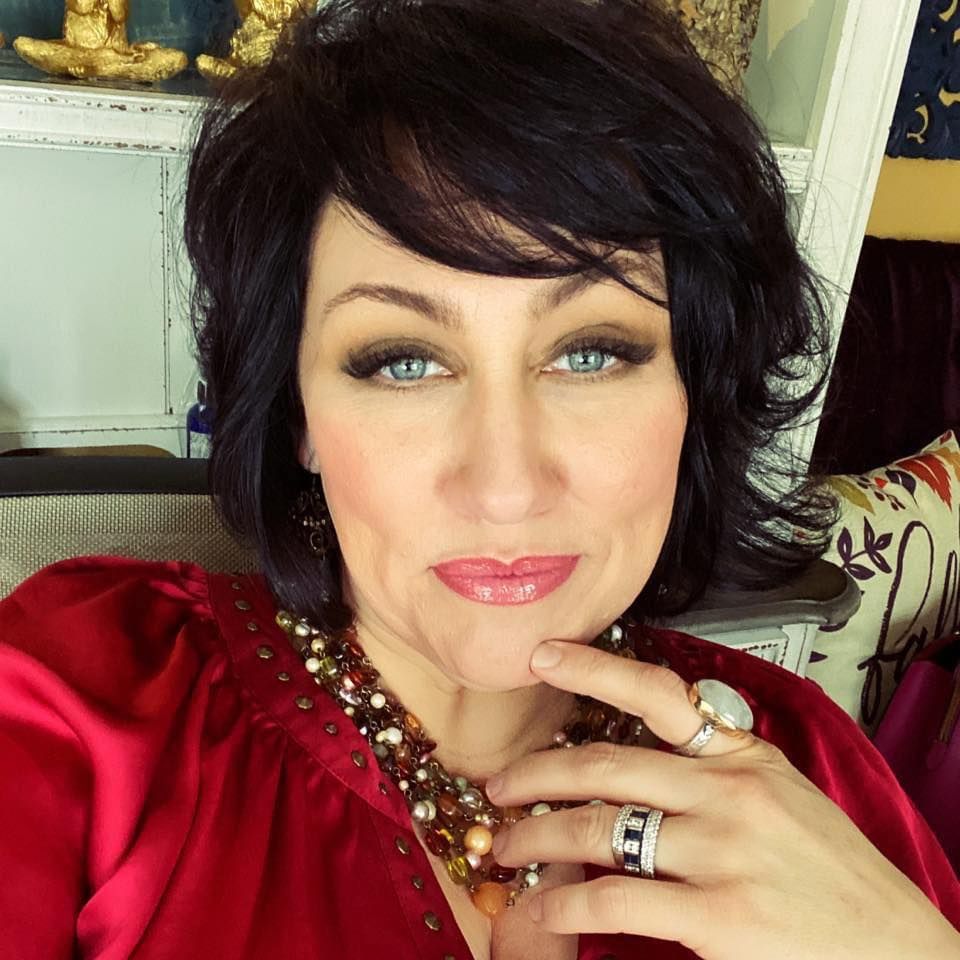 You clicking on the button that brought you here tells me something, it tells me that you're serious about upping your empath game.

And if there's anything I know from my own life, when I invest (even a small amount of money or time) into myself on purpose, there's always a return on my investment that happens. Always.

My hubby Jack and I built Empath School for you so that you have a place where the way you are is celebrated. That you're surrounded by other motivated empaths living their best lives right now.

Our students are some of the best people on the planet! They're fun-loving, deeply spiritual, kind, intelligent, generous, and out-of-this-world amazing.

You'll fit right in!

So if you've felt the "call," listen to your body, it knows.


As an empath you will have many ways of experiencing awareness. One of which is when you feel the "CHILLS".

You know, it's that goose bump feeling you get throughout your body when you hear, see or feel something that grabs your attention.


It could be a song, a movie, a place you go, some thing you read or something someone says, or it can simply be a thought that comes to your mind.


It's important to pay attention to these things. This is your intuition arousing your awareness toward something.


When the chills occur, stop and ask yourself, "What just happened and what does this mean to me?"


Trust your gut and allow your body's wisdom to guide you.


If you will do this, your spiritual skills become stronger and better, every single time you stop, pay attention, and then take quick action.

This is how it works.

You have skills.

You have answers.

And my goodness if you've FELT the call to join us inside Empath School whether it's here in the "Empath Basics" level or the Advanced Membership, just do it and do it fast. What have you got to lose? Except some overwhelm?

We're here for you.

Today is the day everything changes for you for the better.

I know it.

Love & kisses,

Mama Tiff
Don't hesitate
For less than the cost of a cup of coffee you can invest in YOU and have a community where you belong.
Jack and Tiffany have helped me peel away layers of self doubt and pain... and I can finally live my life with peace and unconditional love for myself.
sharon
I woke up feeling so much gratitude for this beautiful life experience, for all of you, for Tiff & Jack, for my compassionate angels, for my humanness… I could go on and on. I love you all so much!
Alondra
Empath School Membership Options
side-by-side Comparison
Empath
Basics
STEPPING STONES

Billed monthly
*FLASH SALE: Limited time only! $9.97/month regular price
Features Include:
Exclusive LIVE Stream with Tiff & Jack Twice Monthly

Group Psychic Reading with Mama Tiff Monthly (where she answers one question per person in order received)

Shielding & Grounding Training

Monthly New & Full Moon Circles (new moon = intention setting; full moon = release)

Private interactive community
Empath Rise & Thrive
HIGHEST SUPPORT

Billed monthly
Includes ALL Empath Basics Features, PLUS:
Weekly "Ask Mama Tiff" Spiritual Q&A Coaching Call

Weekly Mindset Reboot Coaching Call with Jack

Spiritual Skills Development Coaching & Training with Tiff Twice Monthly

Weekly Mindset Coaching Call with Jack

Full Hypnosis Library (25+ recordings available)

Robust Private Empath Community for Members of Advanced Membership

Private Podcast for Advanced Members Only

Replay Recordings for all Coaching and Training Calls

Extracurricular Classes Monthly (including: art therapy, Chopra Center Certified Meditation instruction; tarot card training; skin care; yoga/body strengthening; book club; etc)
Tiffany Walker
FOUNDER | pnlp ccht
Empath School Co-Founder; Psychic/Medium; Spiritual Healer; Coach; Teacher
Jack Walker
founder | PNLP CCHt
Empath School Founder/CEO; Master Mindset Coach; Clinical Hypnotherapist
Victoria Rose
Pet Healer; Certified CORE Life Coach; Empath School Enrollment Specialist; Empath Basics Moon Ceremony Guide; Group & Community Manager
Boyce Bleak
Team Empath Digital Operation's Manager; Product Line Manager
Alex Knapton
Team Empath Operation's Manager; Executive Assistant
Trei Herd
Empath Lab Concierge Team Coordinator; Empath Mentor Team Coordinator
Balynda Salee
Original ERT Founding Member; Community Engagement Manager
Luann Andrews
Honorary ERT Founding Member; Community Engagement Manager
Kelly Verstraete
Empath School Art Instructor; Community Engagement Manager; Community Creative Engagement Specialist
Helene Gardner
Original ERT Founding Member; Community Engagement Manager
Megan Bennett
Empath School Tarot Card Reading Instructor
Subscribe to our newsletter now!
Get weekly updates on live streams, news and more right in your mailbox.