More about Tiff & Jack
Tiff & Jack, 2 peas in a pod. The love story of all love stories. There's not one without the other. Chances are you've already noticed that for yourself.
Tiff is the founder of Thought Tracks Coaching & Healing, Inc (life coaching and spiritual healing practice) now in its 13th year. Jack joined her at its inception and acts as the CEO and co-owner. They built their company on an intuitive nudge that hit Tiff, "It's your job to bring *Bagwork™ to the world," So what did Tiff do?? She said, "ok!" even though she had absolutely no idea how to do that.
*
(Bagwork is their proprietary process that helps you remove your limiting beliefs once-and-for-all. They've been in private practice for going on 14 years, hitting the income mark that only 6% of life coaches ever reach.)

Together Tiff & Jack have coached thousands of Empath clients to improve their lives, heal their relationships, and manifest their dreams.
Tiff being the full-blown Empath that she is uses her own spiritual skills to help Empaths increase their extrasensory perception, hear messages from deceased loved ones, understand how past lives affect them, and guide them to create a mind/body experience that transcends what they deemed possible.
Tiff is a spiritually skilled magical creature, weaving hugs and kisses along with a swift "love nudge in the right direction," with every breath.
And Jack the man who stands toe-to-toe with her, having transformed and reinvented his very existence from being born as a girl, getting married and giving birth to 4 children, traveling along the road of life until one day he (even if his name was Suzi back then with boobs and everything) saw Tiff's heavenly blue eyes piercing him from across the room. That was a day for the history books. It's the day when Tiff met Jack. And that day... changed EVERYTHING.
T0gether Tiff & Jack run Empath School. Jack as the Founder & CEO and Tiff as the President and Headmistress (yep she LOVES that title). They're both CORE Certified Life Coaches, T.I.M.E. Techniques Practitioners, and Clinical Hypnotherpists. Their greatest treasure is the fact they do all of this TOGETHER.
Tiff is a gifted Spiritual Healer, Psychic/Medium, Channel, Coach and Teacher. She's an Empath showing other Empaths what's possible. While Jack is a Master Mindset Coach and Motivational Speaker.

Tiff & Jack shake up the old and usher in the new. Breaking down old paradigms of what it means to be a highly sensitive person, aka "Empath."

They're laying down new tracks of power and possibility. You mark their words, one day everyone will wish to god that they themselves were an Empath because the Empaths they know are the change makers, the light bearers, and the most attracting potent exquisite energy that exists.

If you're curious about the details of their love story, and want to hear it from their own mouths, click the button.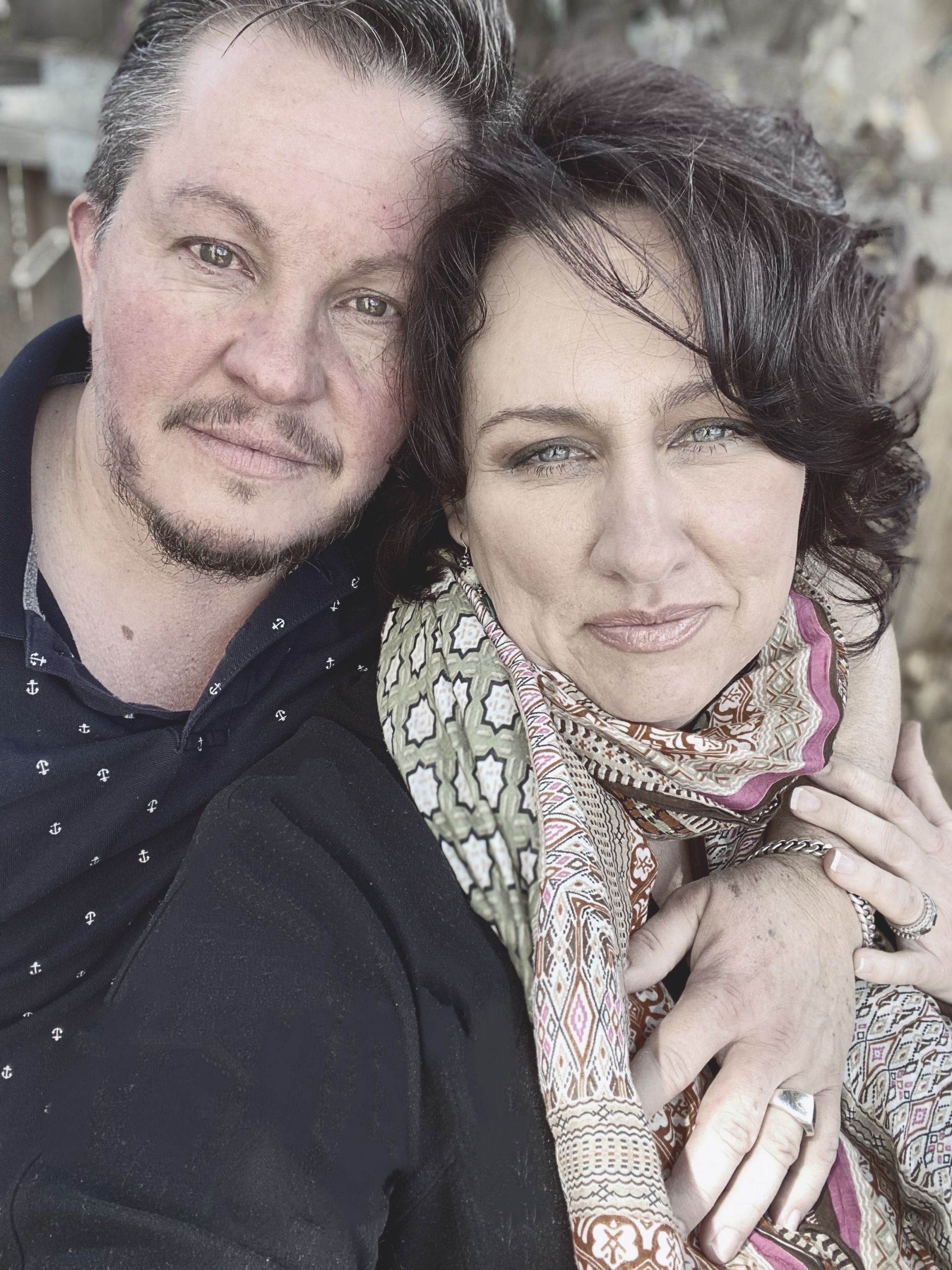 "We're here for you."
Tiff & Jack
The Tiff & Jack Love Story